---
In Western countries, PVC kitchen mats are an essential part of the kitchen. Of course, its advantages are probably the reason you can't resist.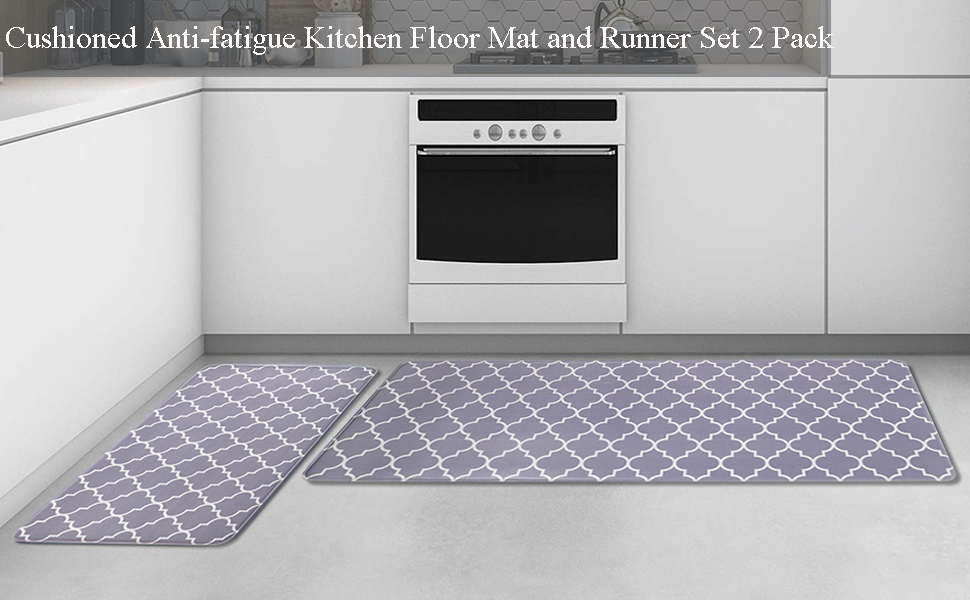 Reasons For Using PVC Kitchen Mats:
Cushioned kitchen floor mats for Anti-fatigue---Ergonomically thick anti-fatigue rugs and runner create a perfect blend of support and softness for standing while cooking in the kitchen.
Quality Materials---PVC Leather with Nature Dyestuff and adhesive, safety mat, so that you can focus all your energy to enjoy the cooking time.
Easy Care---PVC Material against water/oil/hair and other dirt, easily wipe with damp washing cloth or a little mild detergent.
Safe Use---Advanced beveled edge and super non-slip bottom to prevent tripping
Wide use---These comfort floor mats will work great on the Kitchen floor, Office, Standing Desk, Laundry, Bathroom and Restaurant, etc.
About us:
We focus on all home product, we focus on offering all kinds of quality home decor, bath, and kitchen product.
If you're looking for a kitchen mat which has the features Non-slip, waterproof,anti-oil, rubber backing design, why not choose our PVC cushioned anti fatigue kitchen mats and runner set?
Our kitchen mats not only have the basic functions of Thick, Anti-Fatigue, Comfortable, Non-Slip Backing, Waterproof And Oilproof, Stain-Resistant, Easy Clean basic functions. elegant and unique design is a big advantage for us to win customers' favor. Fashion design pattern, decorate the kitchen and make the kitchen bright. Bring more joy and comfort to the cooking time.
Contact Us:(UbestHome)
Baoding Ubest Import & Export Co.Ltd.
Room 2902-2904, Maoye center, Baoding City, Hebei, China
Tel: +86 312 3113 390
Email: admin@ubestinc.com
Web: https://www.ubesthome.com/
---